Cattle Equipment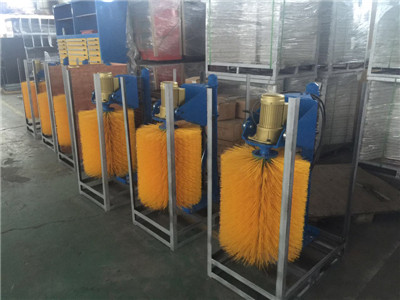 Cattle Brush
Cow body brush rotates automatically once touched by the cow.
It stops work 1min after the cow leaving.
Once the cow s tails is tangled with the brush, the brush rotated oppositely to release the tail.
Cpacity: 50-60 Heads/Hour
Installment:100cm to the ground; 126cm to the wall
Net weight:70kg
Slowdown Rate: 60:1
Rotate speed: 22 r/m
Brush diameter: 50cm
Brush width/height: 60cm
Motor:220v/50hz
Brush distribution: head 55%,body back 37%, neck 8%
>If you have any suggestions or opinions about our products,please leave a message,and we will immediately answer your questions. Thanks for your support.